As you saw in the last post, I've got everything outside my door. With access to great product, of course I'm gonna cook. Here's a sampling of what I was cooking at home.
Gnocchi with Lemon and Parmigiano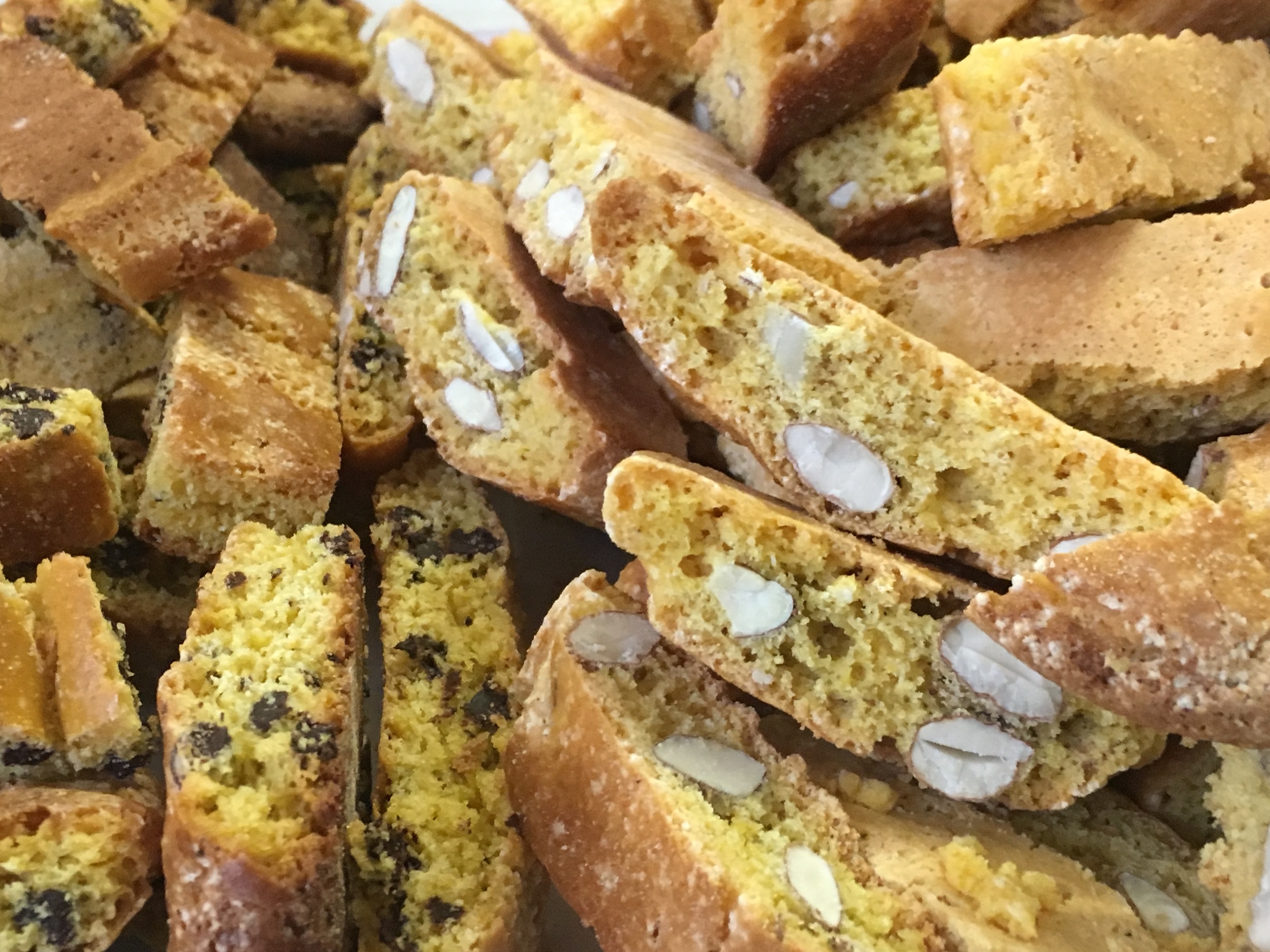 Greens and Chicory for sauté
All these greens were put into a large pan with water, a splash of wine, hot chili, garlic, onions, broccoli rabe, treviso, and lettuce. They sat in a pan for probably 30 minutes cooking on low heat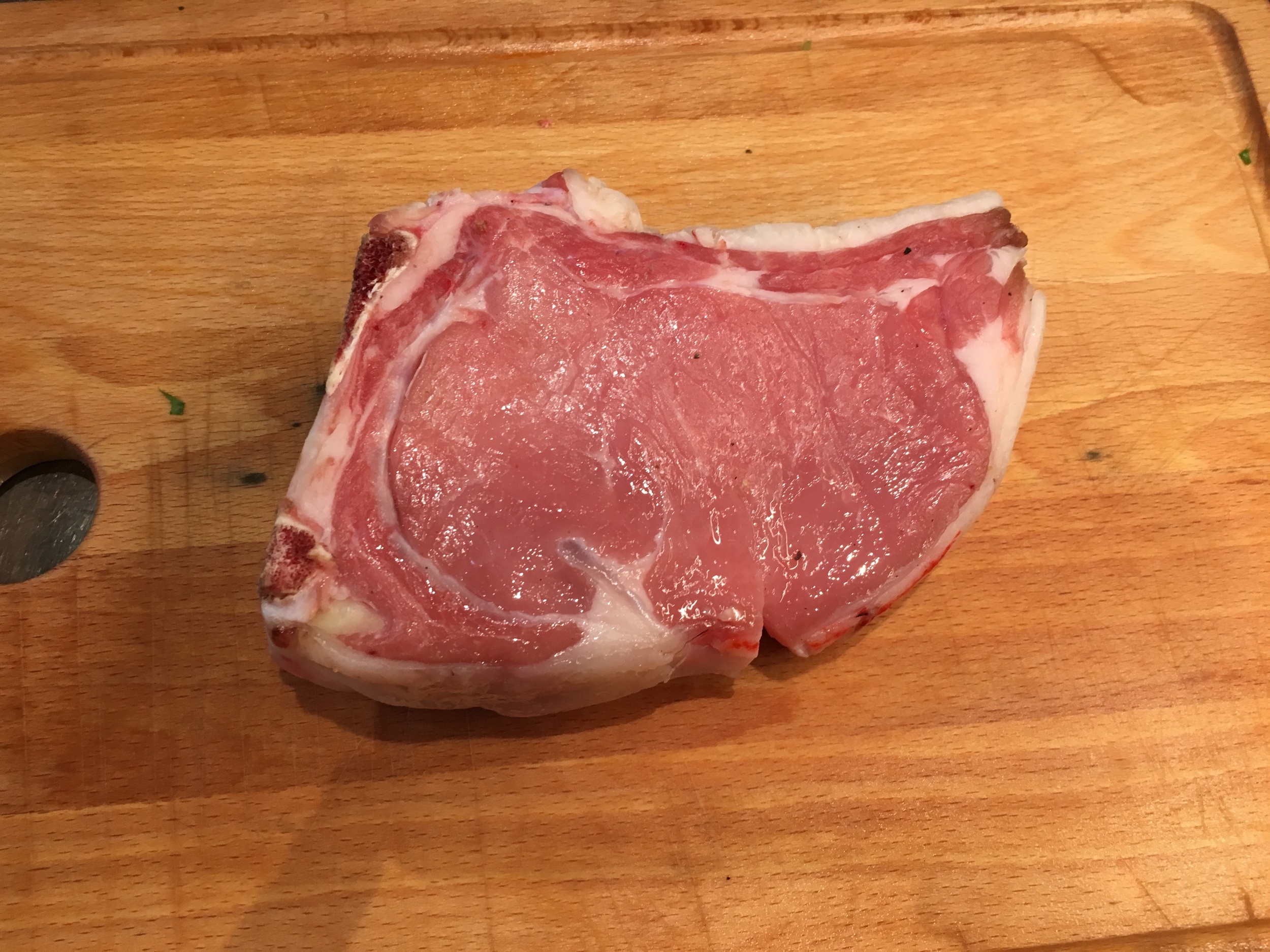 Bone In Veal Chop
From the butcher next door.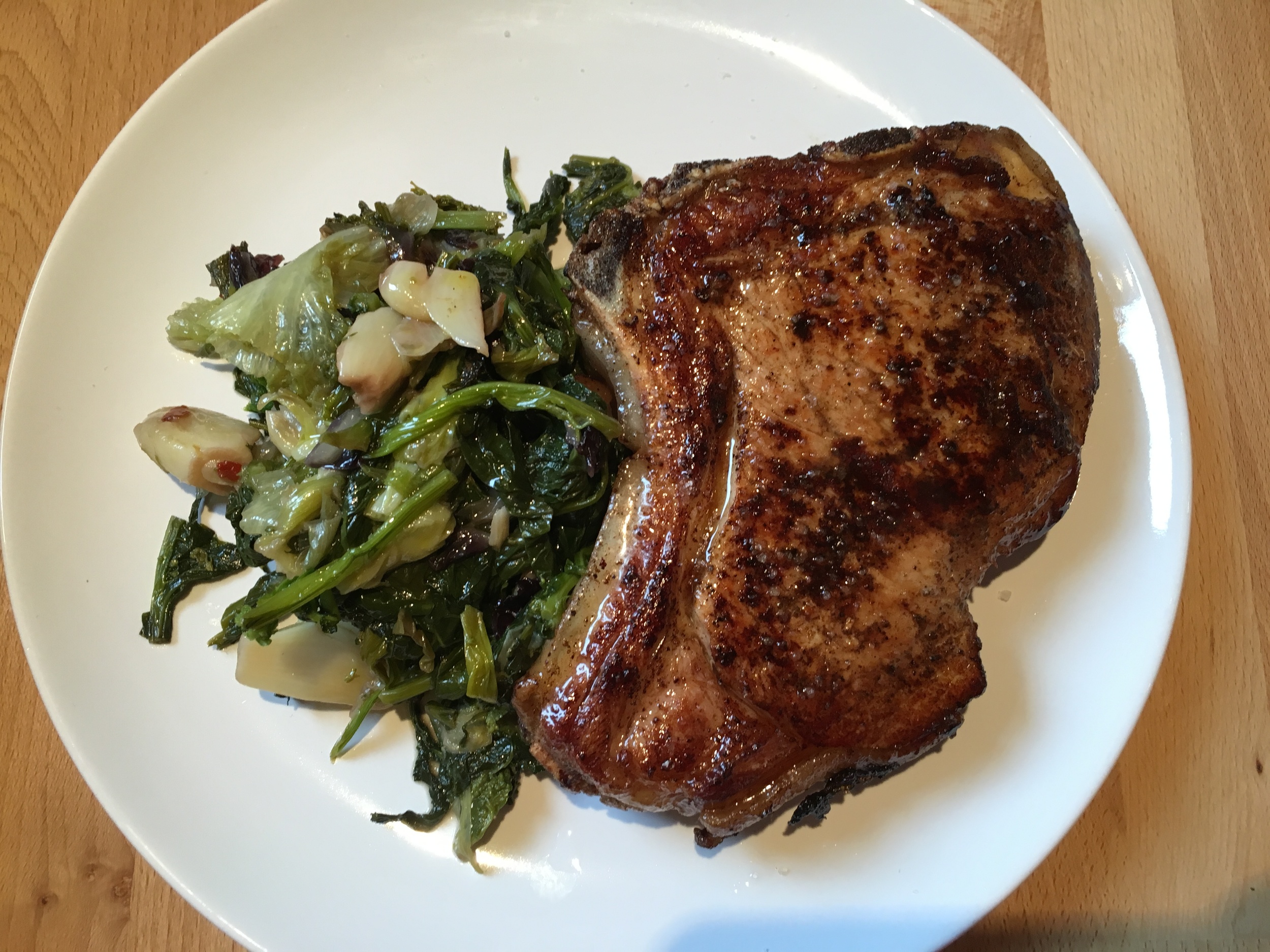 Pan cooked veal chop and wilted greens
A mid-day lunch, because I'm not eating this meal at 10pm.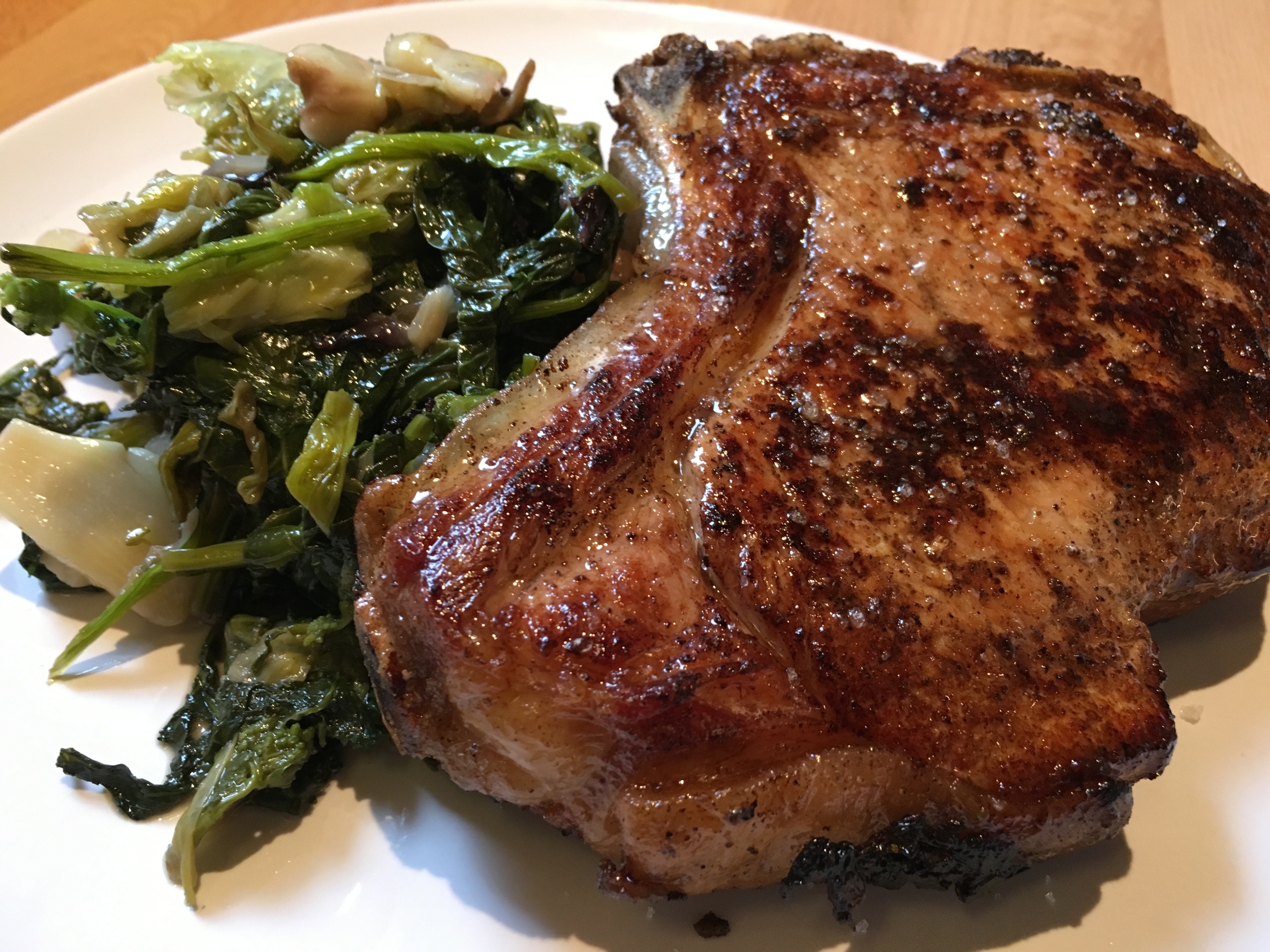 Veal Chop close up
I pan fried this chop in butter, shallow small pan and allowed to rest after cooking with fresh butter and salt. The greens are a mixture of broccoli rabe, treviso, garlic, green onion, and mixed lettuce
Lucchese Salumi Dinner
Local Proscuitto, mortadella with pistachio, finochionna salami, sheep's milk cheese and bread
Lucchese Grilled Cheese Sandwich
Sheep's milk cheese and some of my favorite bread, the native yeast multigrain bread
Cream Puffs
These were awesome for dessert
Treviso and Onions
My base for the pasta I made for lunch
Penne with treviso, onions and mortadella
A simple afternoon lunch at home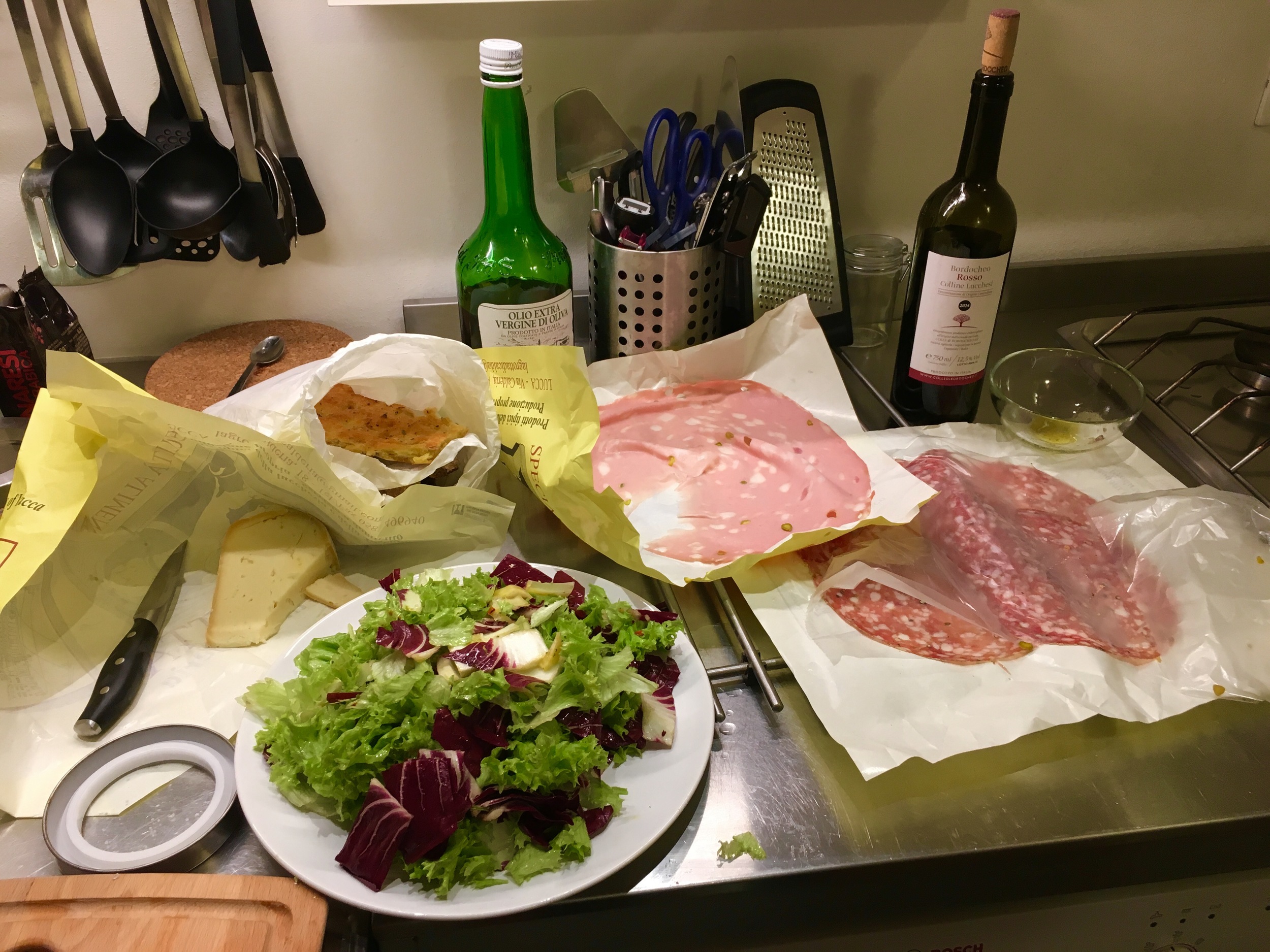 First night in Lucca
Big salad, Salumi as big as your head, cheese, and local wine.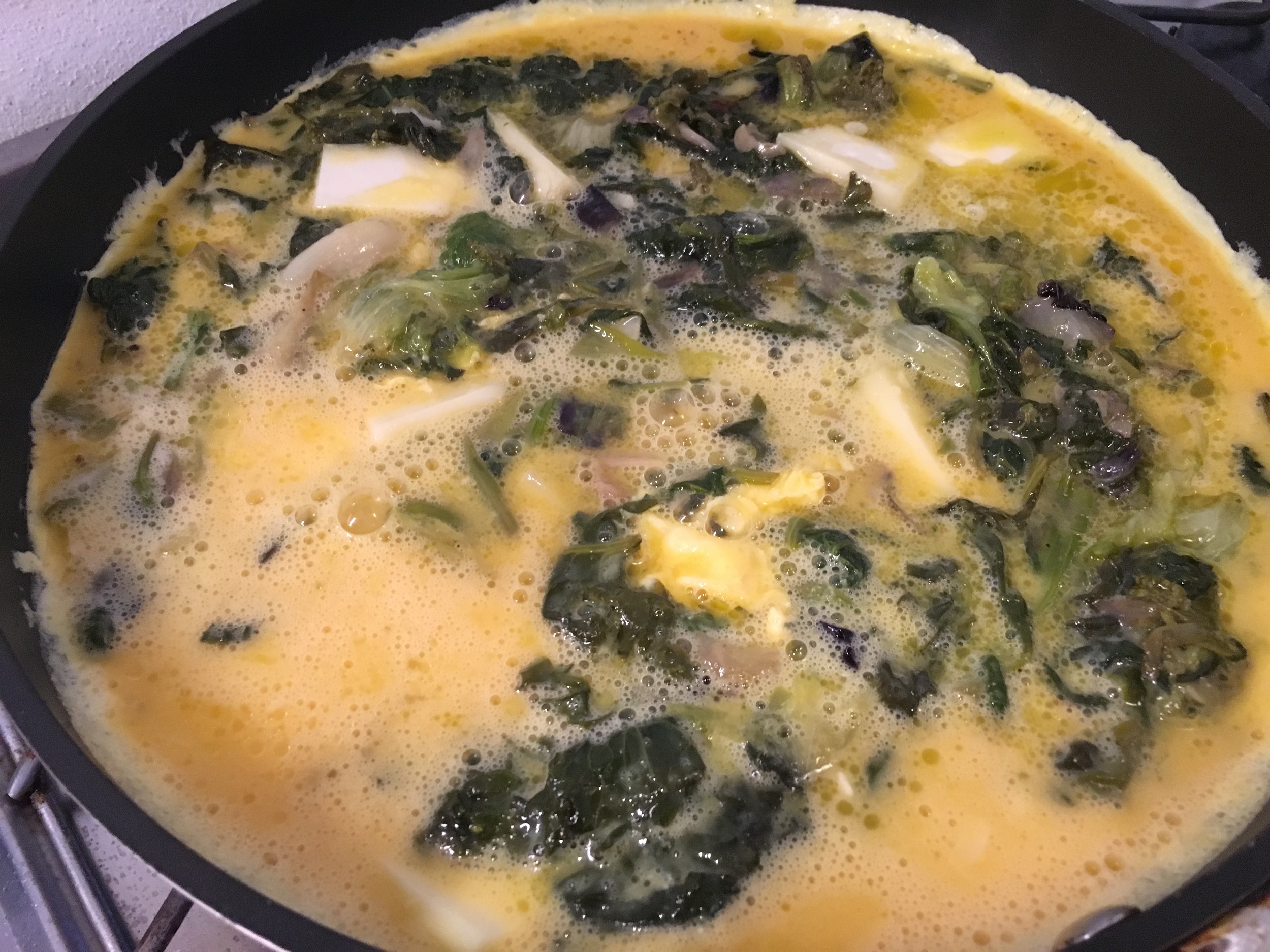 Leftover greens and eggs
Frittata. Great way to use up some of the things I have in the kitchen and it feeds me for several days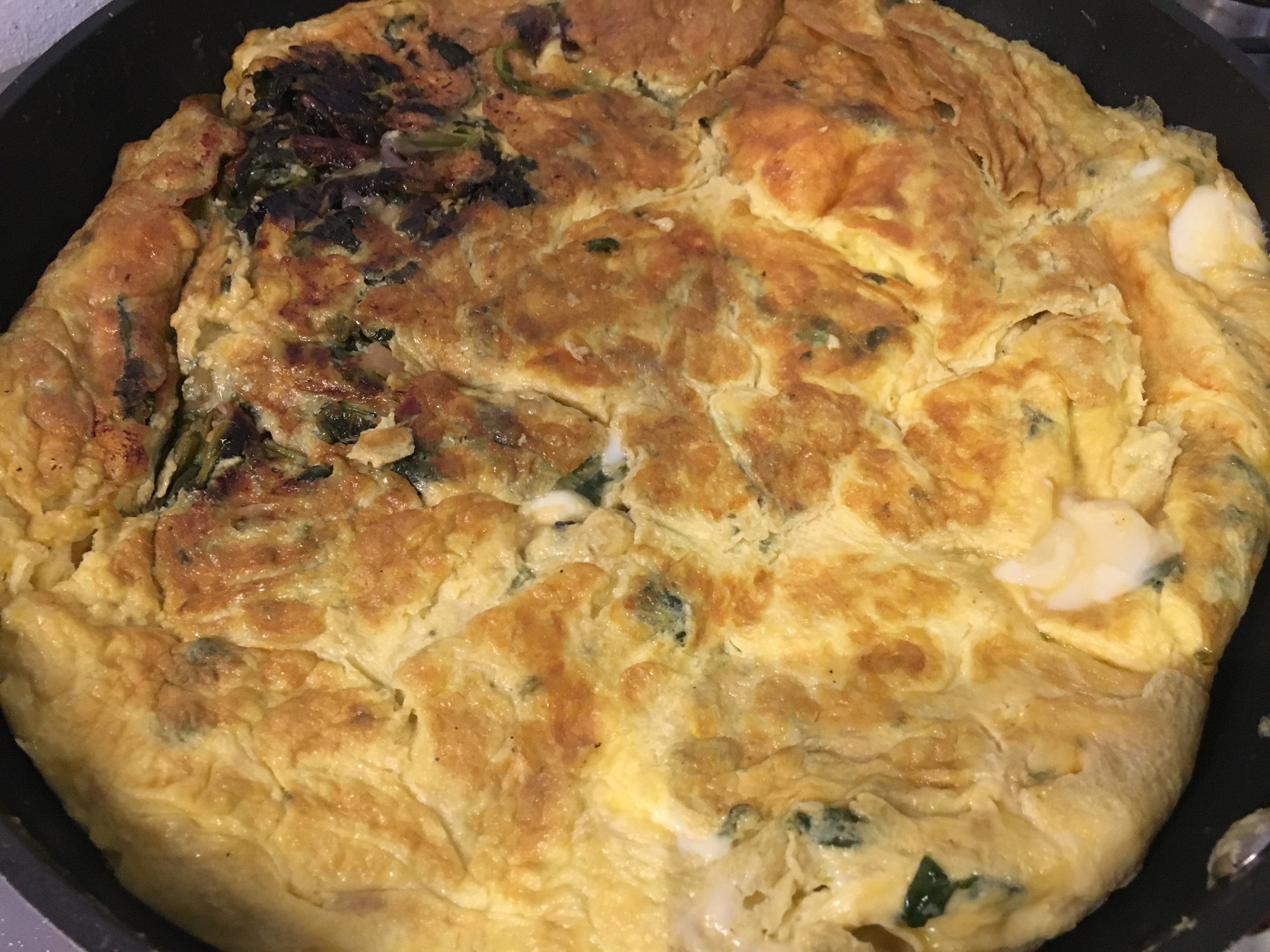 My favorite bread, a cross section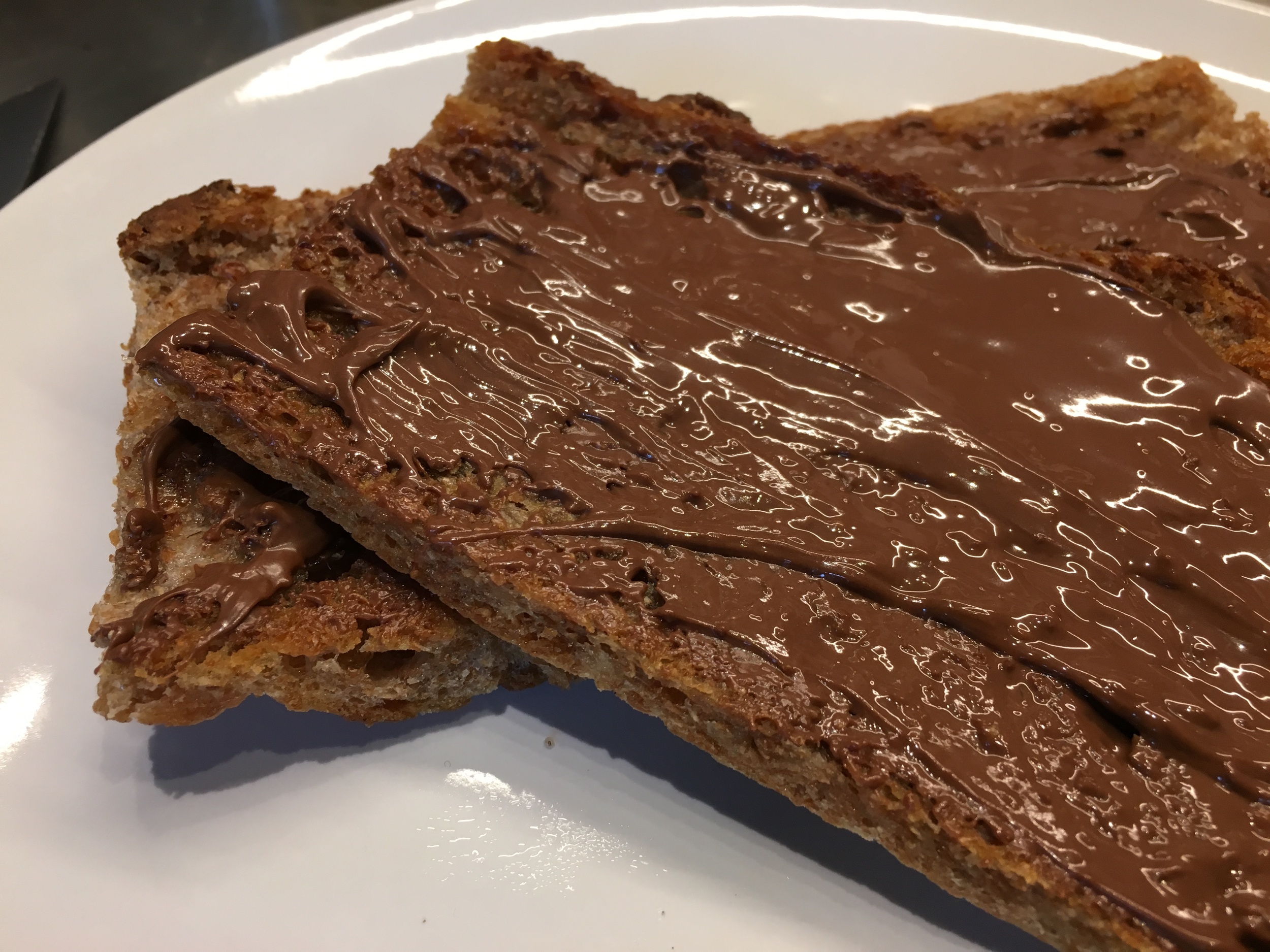 Nutella on Toast
A breakfast staple in Lucca and Oakland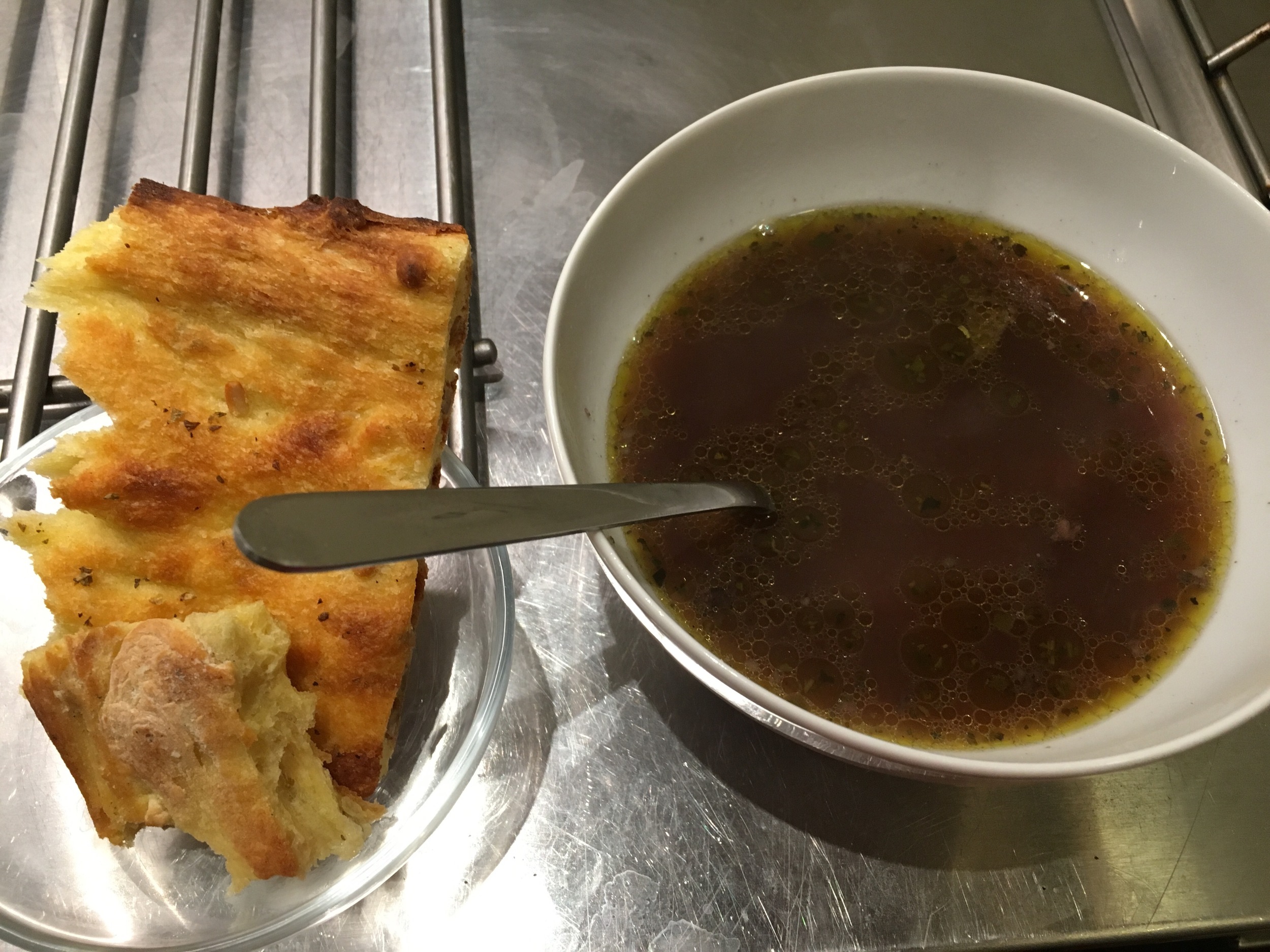 Veal bone broth and corn bread focaccia
Remember that veal chop? I boiled my scraps, added some wine, garlic and reduced.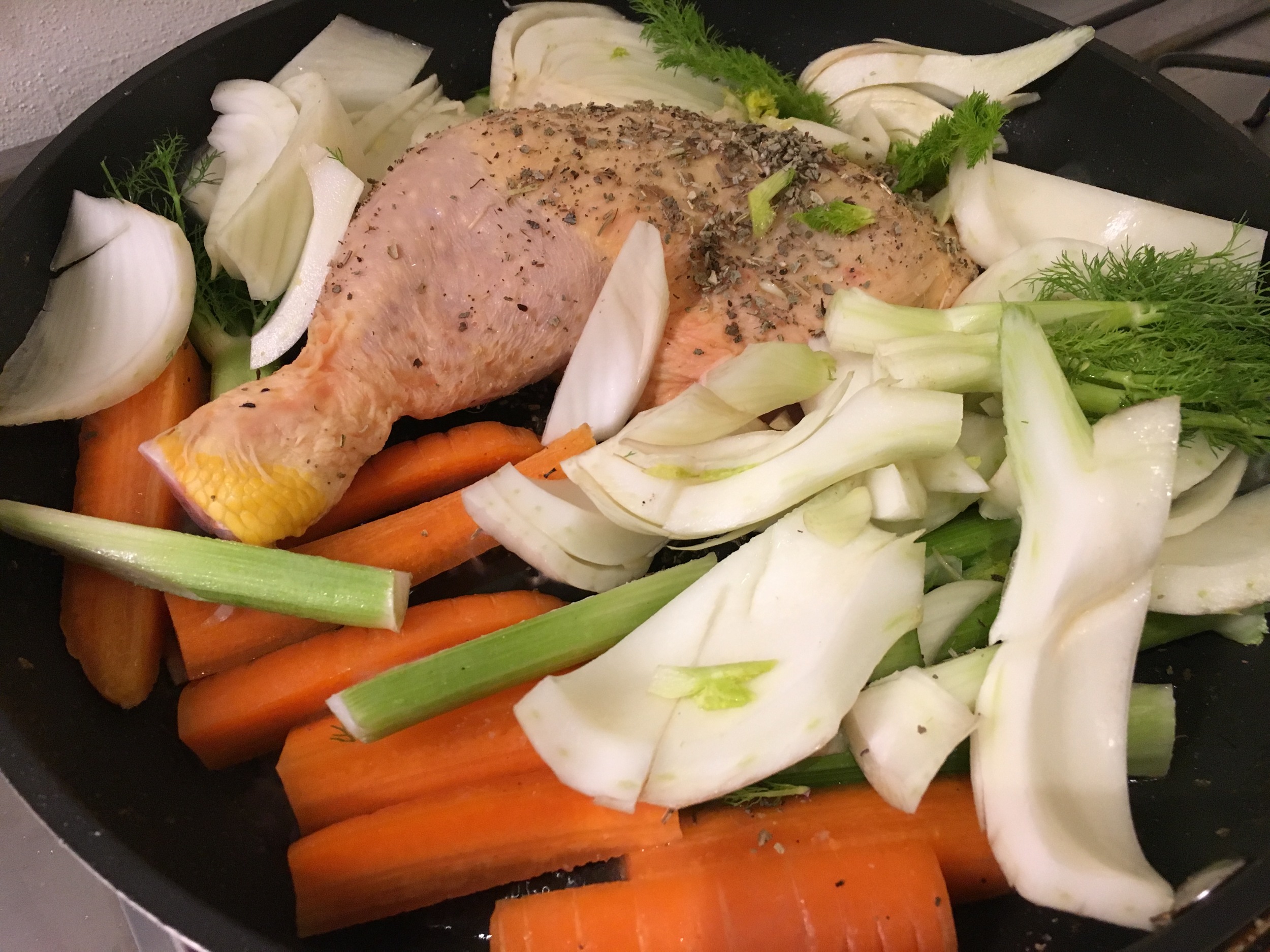 Chicken with fennel and carrots, braised in red wine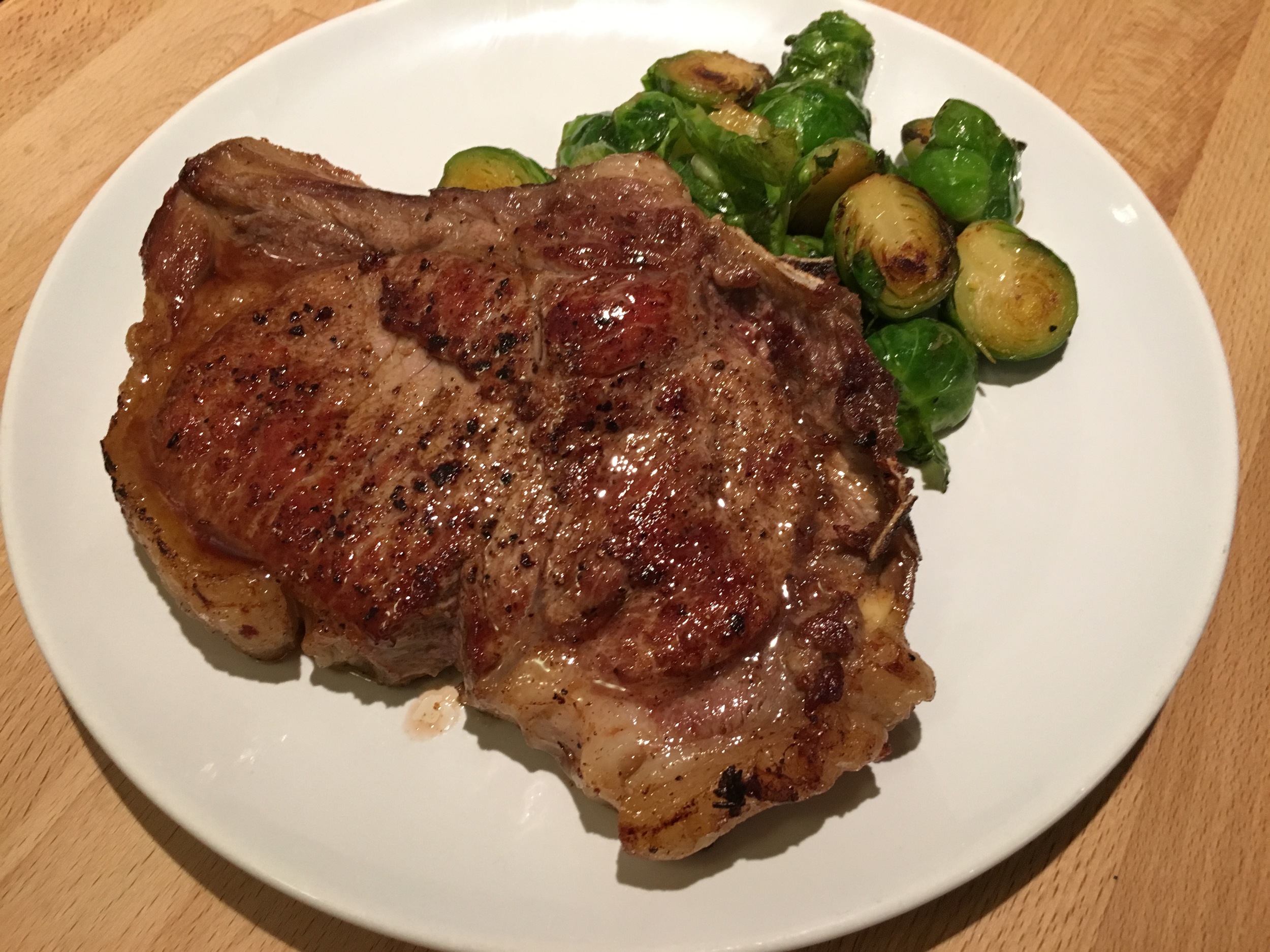 Big fat steak and Brussels sprouts